You've set a goal for the new year – congratulations!
You followed the S.M.A.R.T. template and you're eager to get started – excellent!
You put your goal in writing – fantastic!
Now, there is one more very important step you need to take. An essential step that is often overlooked, but will make the difference between your success or failure to achieve your goal.
It's your "WHY"! Your what? No, your "WHY".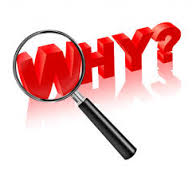 So why is "your WHY" so important?
Here's what typically happens. Early on, in the first few weeks or months of establishing your new goal, you are very motivated. Your commitment level is off the charts. And you begin to make progress and see some positive results.
Then you get busy with your work and your family. Life happens… A few weeks or months go by. Without even realizing it, you've hit a plateau; or worse, a wall. You get a little discouraged but persevere. Results begin to slip. Then you encounter another challenge. Desire may even begin to wane.
What's going on? Actually, these obstacles & setbacks are normal and should be expected. But they can can be demotivating and downright discouraging. Don't give in. Resist the temptation to throw in the towel and give up.
Remember how excited you were a few months prior, when you set this goal in motion? Now your progress isn't so steady and your results are fleeting. Your attitude may need an adjustment and your ego may even be a little bruised. And the dreaded self doubt may be speaking to you.
Ever had one of these talks with yourself?
"What were you thinking? You can't do this!"
"What, are you crazy?"
"Did you really think you could accomplish this?"
"You should've just kept on doing what you were doing."
"You were born to be over-weight, just accept it."
"You've always had big thighs."
"Go ahead and have that extra piece of cake, you deserve it."
Sound familiar? Well don't worry, you're not alone. This happens to everyone. The pursuit of something new, or the achievement of a goal isn't easy. But it's definitely worth the struggle and pain you sometimes have to endure.
Jim Rohn said it best when he said "There are two types of pain you will go through in life, the pain of discipline and the pain of regret. Discipline weighs ounces while regret weighs tons".
So how do you explain what's going on? You've reached "the messy middle" as Michael Hyatt often refers to it. This is why "your WHY" is so important. You need something to help you through these tough, inevitable times.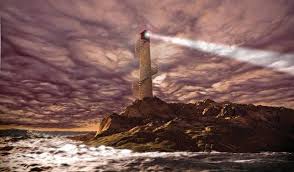 Your "WHY" becomes your beacon of hope. It inspires you during your journey towards accomplishing your goal(s). And if your "WHY" is strong enough; or even better, if you have a compelling list of "WHY's", then you've positioned yourself to successfully navigate through the challenging times that await you.
But that doesn't mean it's gonna be easy. Think about the last goal you set but failed to achieve. Did you have a strong reason to see it through to completion? One that would help you break through walls (aka, obstacles & setbacks)? My guess is no, but that's okay.
This is a great opportunity to learn from your failure and learn about yourself. Think about it – what could you have done differently? What would've helped you overcome the many challenges you faced? What prevented you from succeeding? What got in the way?
If you figure this out, you can tackle just about anything. As long as you know "WHY".
There's a great example about the power of your "WHY" in Darren Hardy's best selling book, The Compound Effect. In it, Darren gives an example of putting a 10-inch wide, 30-foot plank on the ground, and walking across it for $20. Easy, right? Now put that same plank between two, 100-story buildings. Would you do it for the same $20? Nope. But what if your child was on the other side and that building was on fire? You wouldn't even think about it. You'd just do it. And the money wouldn't be a factor.
That is the power of your "WHY". Get it? Find something compelling enough. Something to motivate you when you don't feel like doing what you need to do, or committed to doing when you originally set the goal. Your passion has to come from a deeper place.
If you have a strong enough "WHY" you can accomplish just about anything. As long as you're willing to pay the price. What's the price? Well first off, you can't pay for it with cash or credit. It all depends on your goal and usually involves things like effort, commitment, discipline, focus, better choices, new skills, taking action, getting outside of your comfort zone, overcoming adversity, solving problems, and learning from mistakes & failure. And sometimes it's disguised as hard work.
It's time for some alone time with pen and paper. Only you can figure out your "WHY". So set aside at least 20 to 30 minutes without your phone, computer, TV… or any other distractions. You need time to think. If you haven't done this in a while, it may be uncomfortable at first. That's okay. Stick with it and develop the discipline. You'll need it for your next goal.
In the next post we'll talk about a powerful technique called "tracking". For now, go offline and figure out why you want to accomplish your new goal. You'll discover a powerful force within yourself when you unplug and go analog (pen & paper). And be sure to keep the discussion going by leaving a comment when you get back online.
Here's to you and your "WHY" in the New Year!!!