Diets don't work! Okay, I said it. But do you believe it?
Stop chasing the latest scientific craze. You don't need an extreme weight-loss program or a fad diet to lose weight. And don't buy into quick-fix supplement advertisements. You already know what to do. So do what you already know you should do and get back to basics.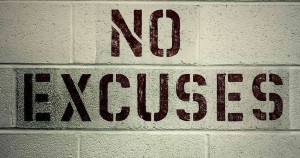 I know that we're all different. This just means that you need to figure out what tweaks you need to make based on your situation (e.g. age, goals, body type, overall health, etc.). But it doesn't change the work necessary to get the results. Instead of focusing on what's not working, hold yourself accountable by consistently working on the basics  –  one day at a time.
It's easy to be motivated in the 1st month of doing something new. But staying consistent as time goes on and challenges or setbacks occur is more difficult. Focus on  your "why" and stick with it.
As you build momentum, days will quickly turn into weeks. And weeks turn into months; and then years. It's The Compound Effect in action. Before you realize, you will have created a new, healthy lifestyle which becomes a little easier to maintain. Celebrate your wins along the way and then get back to work on the basics.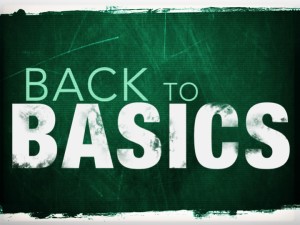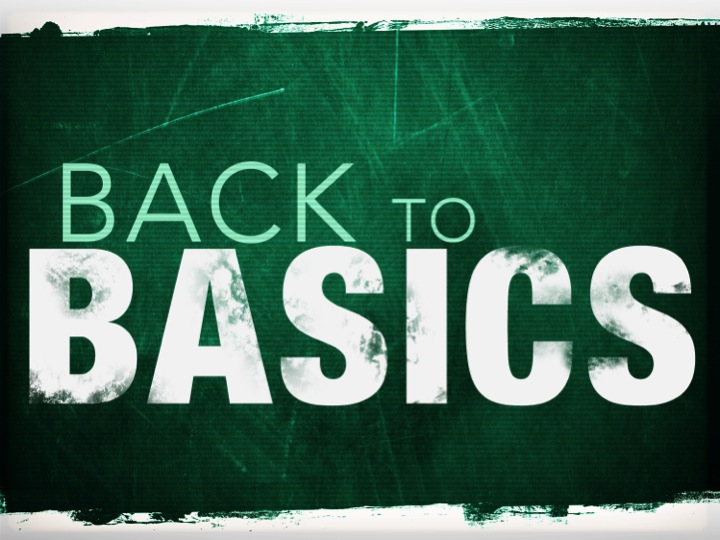 So what are the basics? It really only comes down to about 6 things:
Eat clean. More fruits and vegetables. Carbs are not your enemy.
Move your butt! You need to burn calories.
Manage your portions and eat to about 80% full.
Drink a lot of water to stay hydrated.
Get 7 to 8 hours of sleep to recharge.
Make sure to have a strong reason "why" to help you through the mundane and challenging times.
It doesn't have to be complicated. Refer back to past posts for more details. If you work hard and master the fundamentals, you will begin to see amazing results!
Thanks for sharing some time with me. I'd love for you to let me know what you think by leaving a comment. And if you like what you see, you can SUBSCRIBE for automatic updates, LIKE US on Facebook, and spread the word about www.thin2win.net with your friends, family and social circles.