I recently read an alarming statistic. It was in the July edition of the Consumer Reports 'On Health' publication. It's been widely reported for years that excess abdominal fat puts added stress on the heart, which increases the likelihood of heart failure.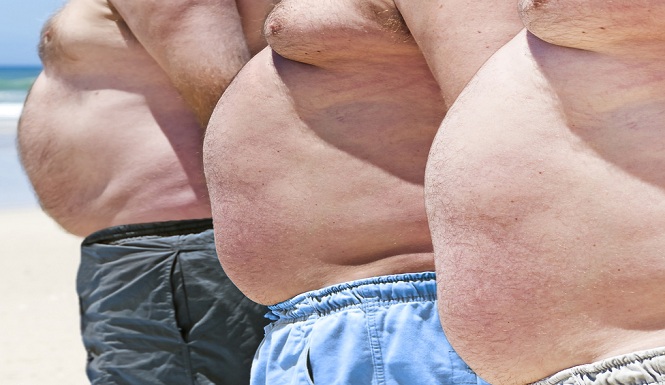 In this story, they reported on a new analysis that involved 12 studies and more than 360,000 people. They found that every 4-inch increase in waist size added a 29% chance of heart failure.
WOW!!! That sounds painful. And preventable. There's no way I'm gonna let my gut put me in an early grave. Or cause me to have my chest cracked open. Sure seems like enough of an incentive to change a few habits, doesn't it?
Personally, I'd rather eat right and exercise than have that hanging over me. How about you?
This week we wrap up this month's habit on "calories". And that completes our 6 months of healthy habits. Something I like to refer to as "The 6 Pillars of Health & Wellness".
In this final post of the series, I'd like to focus on where we can get tripped up when we're trying to make healthier choices. It's a very common problem that derails far too many people.
But I'm not going to leave you there. We'll discuss ideas to help you avoid these pitfalls so you can stay on track for better health.
There are plenty of things that are vying for your attention… Like other people, your work, interests or hobbies, the media, social media, smartphone notifications, and your thoughts.
I realize that your list may be longer. And in most cases, aside from the good that you may gain from some of them, these "attention grabbers" usually result in one thing.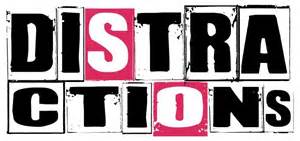 They're a distraction to your health & wellness initiative.
The point being, when you are trying to make healthier choices and build better habits, it's very easy to get tripped up despite your good intentions when life happens.
As Kevin O'Leary (aka Mr. Wonderful) often says on Shark Tank, "Stop the madness!".
You intend to eat something nutritious, but you're on the run and grab a highly processed snack instead because it's fast and easy.
You think, "but it says 'low fat'; or 'lightly sweetened'; or 'organic'… So it must be okay." Maybe it's a power bar or a sports drink.
That's good for you, right? Not exactly!
Or worse, you stop at a drive-thru. NOOOoooo!!!
Here are some places (and ways) where you can get derailed:
A hectic work schedule
Restaurants and bars
Vacation
Business trips
Family functions
Going out with friends
Holidays
Late nights
Old habits
Running behind schedule
Not getting enough sleep
Good (but sometimes deceptive) marketing
Or just fill in the                         .
Think about what trips you up. Your Achilles Heel.
So what can you do?
How can you take control, at least most of the time?
I have some ideas:
Keep snacks with you. For example, I like to keep bags of nuts on hand. Like at my desk, in my car, and in laptop bag. And fresh fruit and veggies for the day while I'm on the road.
Prepare and pack those snacks in advance to grab on the run. Otherwise, spare a few extra minutes before you leave to get them together. And remember your water too.
Brown bag it. This makes your lunch decision easy and healthy. And it will probably save you a few bucks too.
Eat before you go out. Yep, especially if you're going to a function, a party, or even dinner. This way you'll have had something nutritious and won't be starving. Which could cause you to opt for less healthy choices. Then you can just "pick" while you're out.
Eat to 80% full. Your brain will catch up with your stomach if you give it a few minutes. And you'll feel much better. Think about those times when you think or say "I'm so full", or "I ate too much". How do you feel during those moments?
Avoid fast food like the plague. I know it's difficult sometimes when you're out. It seems like 90% of your 'options' are garbage when you're trying to eat clean. And they are unfortunately! That's where the first 3 or 4 tips above can help.
Don't let 5 + 2 = 0. This is where you work hard to stay on track all week, only to throw it all away on the weekend. Late nights and some alcohol will usually sabotage your efforts. I'm not suggesting that you avoid having fun. Just trying to bring awareness to a vicious cycle that can leave you wondering why nothing is working. But it's one you can easily fix.
Get balanced. Aim for 50% carbs, 30% protein, and 20% fat with every meal. Opt for quality – complex or fibrous carbs, lean protein, and healthy fat whenever possible.
Strive for 95, as Carol Merlo puts it. Stop chasing perfection, and beating yourself up when you fall short. Perfection isn't practical so set your sights on getting it right 95% of the time. And lighten up a little.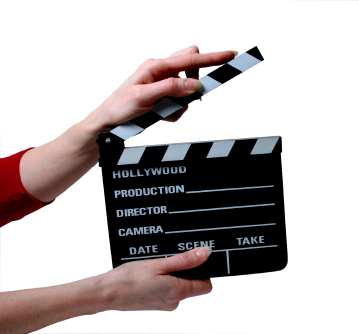 As we wrap up the last post of our 6-month series, I want to say thank you. You've come a long way.
If you participated in this program, congratulations!!!
I am very proud of you.
And you should be too. And thank you for keeping me accountable.
I would love to hear how this has helped you. What was most beneficial? And most challenging?
Your feedback is always greatly appreciated.
If you're new to us and would like to learn about these 6 habits, and how to incorporate them into your life, you can link back to the first post of the 6-month series here.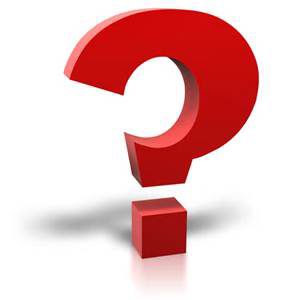 Question: Would you be interested in a program that teaches you these 6 Pillars of Health & Wellness in more detail?
Let me know. If not, let me know what you would be interested in.
As I create new posts I would like to incorporate your interests into meaningful content.
Thank you for sharing your time with me. I'd love for you to let me know what you think by leaving a comment. Is the content valuable and helpful? Did anything resonate? Will you take action? What else would you like to see in future posts?
If you know someone that can benefit from this content, please share it with them. And if you like what you see, you can SUBSCRIBE for automatic updates, LIKE US on Facebook, and spread the word about www.thin2win.net with your friends, family and social circles.