So I've been dealing with some TMS pain over the past few months which has negatively impacted my exercise momentum, and intensity. (Don't worry mom, I'm gonna be OK!)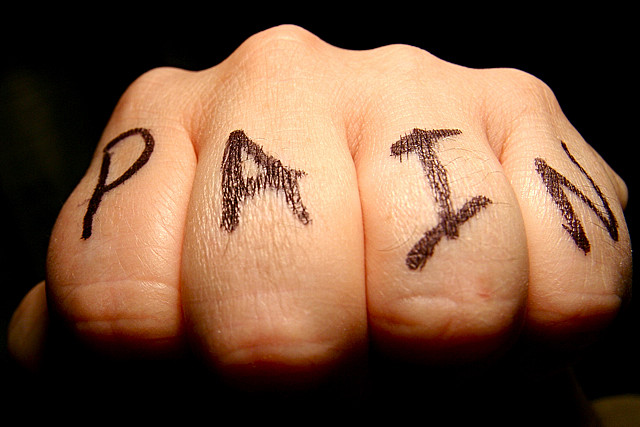 And I have to admit, "Pain SUCKS!".
And working out with pain sucks even more!
I wish I was referring to the No Pain, No Gain quote. But I'm not.
And this is no cry for sympathy. I learned something valuable so I'm hoping to turn this into a teachable moment.
Let's face it, when you're in the zone and momentum is strong, you feel incredible! And unstoppable!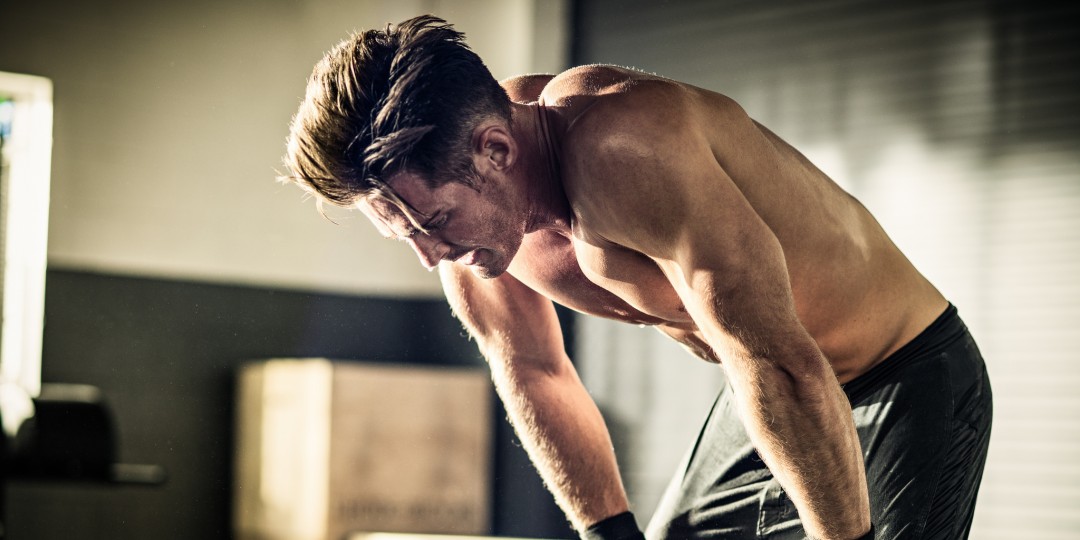 But when that momentum is disrupted or derailed, it's easy to get frustrated and discouraged. Which can cause your workouts to suffer. In the form of fewer (aka missed), or shorter sessions. Resulting in a lack of:
Desire
Intensity
Energy
Drive
It's like something has died.
This can take a toll on the results you've gained to this point.
And the head games can haunt you in the form of negative self-talk.
"What's another day off gonna hurt?"
"You didn't want to work out today anyway. Just go go back to sleep."
"What if I never get back to it?"
I know, it sounds ridiculous. But we all do it from time to time.
Throw in a busy schedule that's full of work and family demands, and it's easy to see how things can continue to spiral downward.
All of a sudden, bad habits begin knocking at your door – HELLO…
I think it's similar to a baseball player that's going through a hitting slump. He knows what to do and how to do it, but just can't seem to get on base.
With some of these setbacks looming, and increasing gaps in my exercise schedule, I began to see things from a different perspective. Like what it may be like for others who are going through the same thing. Or who are struggling with just getting started.
I can't help but empathize with anyone who is dealing with anything similar to these 2 scenarios. Sometimes it's not as easy as just doing it. Getting started, (or re-started) can be very difficult.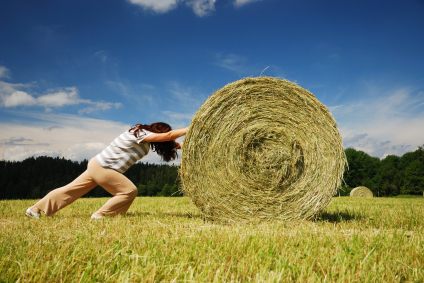 But here's the upside. You can do this. And I know that I will get through this too.
How do I know?
Because I've been here before. And you probably have too.
In the meantime, let's try to learn something from it:
It won't last forever. But don't let it linger for too long. Do something about it today.
Sometimes a break (or a slump) is good for us.
You'll surpass where you left off, but only if you work consistently at it.
Setbacks make us stronger and wiser.
Embrace failure for the valuable lessons it provides.
We can't go without exercise for too long. Our body needs it for so many reasons.
We are physically, mentally, and emotionally stronger than we give ourselves credit for.
How does this help someone that's just starting out on the road to better health & wellness? Perhaps someone that's been sedentary for many years. What should they do?
Discover (or re-discover) your "WHY". You're going to need it to jump-start your activity and motivation. And help you through the challenges and setbacks you'll encounter in the future.
If it's been years, start slow and stay consistent. Be the tortoise; not the hare. Remember who won the race?
Think long-term, but focus on one day at a time. And celebrate small wins and victories along the way.
Be grateful for your abilities and accomplishments. Gratitude is a POWERFUL emotion.
Enjoy the momentum and the results as they begin to develop.
I wish you all the best as you get back to it and build some ass-kickin' momentum!
I hope you found value in this post.
Thank you for sharing your time with me. I'd love for you to let me know what you think by leaving a comment. Is the content valuable and helpful? Did anything resonate? Will you take action? What else would you like to see in future posts? I welcome your feedback.
What's your Win to be Thin?
If you know someone that can benefit from this content, please share it with them. And if you like what you see, you can SUBSCRIBE for automatic updates, LIKE US on Facebook, and spread the word about www.thin2win.net with your friends, family and social circles.