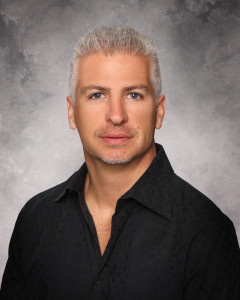 Healthy habits that get results is the central them that influences and motivates everything I am about.
I am the founder and energetic force behind Thin2Win, an online health & wellness resource that helps men and women over 40 take control of their lives by leveraging healthy habits with nutrition and fitness, naturally.
I am also the co-founder of IDeACOM Communications Group, a technology company that helps businesses improve the health of their communications, and gain leverage over their competitors through the effective deployment of Voice Over IP (VoIP) solutions.
I love to stay active, eat healthy, exercise, read, and write to help others find their passion for leading a well-balanced and active lifestyle that's full of healthy habits.
I am inspired by Barb, my amazing wife of over 25 years, and my 2 incredible young adult children, Niki and Johnny.
Connect with me by subscribing to my blog at www.thin2win.net.
This online health & wellness resource will teach you how to develop the disciplines needed to build healthy habits that get results.
You can also find me on Facebook, Twitter, or LinkedIn. Or learn more about IDeACOM at www.ideacom-NJ.com.
IMPORTANT DISCLAIMER
Please consult a physician before beginning any challenge, weight-loss / diet plan, supplement regimen, or workout plan.
The information provided through this site is intended to assist you in your fitness and weight-loss efforts. All information is of a general nature and is furnished for educational purposes only.
You agree and acknowledge that Thin2Win is not a medical organization, hospital, or staffed by medically trained personnel.
The information provided through this site is not intended as a substitute for medical counseling, or the professional advice of your personal physician.
Do not start a fitness or nutrition program if your physician advises against it. The site is not intended for use by individuals with any type of health condition. Such individuals are specifically advised to seek professional medical advice prior to initiating any fitness or nutrition effort or program.